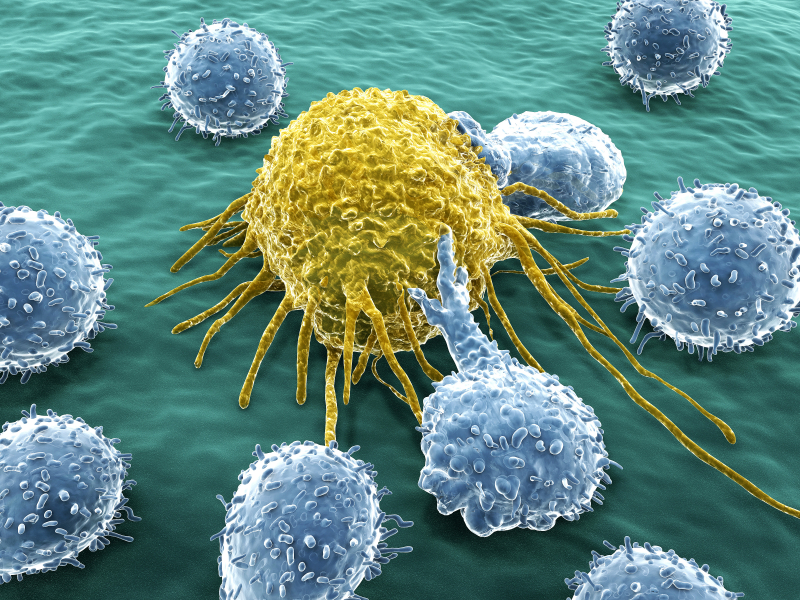 Unlocking the power of T-cells
TCRP (T-cell rich plasma) offers a new promising immunotherapeutic approach for treatment of cancer. An excellent immune booster for those that want to increase their T-cell count as a preventative for viruses thus creating T-cell immunity.   
"Attack of the T-Cells"
The immune system attacks things it recognizes as foreign and abnormal. This recognition involves binding to very specific molecular sequences called "antigens".
These compounds, on the surface of the foreign (tumor) cells, stimulate what are called cytotoxic T-cells.  These T-cells bind to the cancer cells and inject cytokines which kill
the abnormal cell.